Antarctica onboard Ocean Atlantic
Through the eyes of photographer Werner Kruse
After documenting several voyages this season for Albatros Expeditions, photographer Werner Kruse shares with us what it is like to experience the seventh continent.
Visiting Antarctica for the first time is a magical moment. Returning every year is a wonderful privilege. Being the expedition photographer is a dream come true!

Traveling the world is like a big university. You learn from so many cultures and experiences. Antarctica is your Masters. The ever changing scenery, wildlife, scale and serenity. The people you meet, fellow expedition team member, guests, they all come to Antarctica for the same reason. To fulfil a dream and experience what true wilderness is about. It inspires me to work with passionate expedition guides that do not return because of a job but because of their love for Antarctica and what they can learn from the white continent.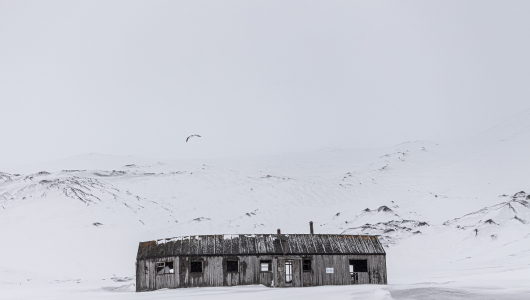 Antarctica is truly a photographer's dream destination. Every day is different and therefore brings new creative challenges. Capturing the finer details in icebergs, seeing whales feeding or surface in front of your zodiac. I still get as excited as I did the very first time. The best part is returning to the ship and realising that you have captured a magnificent moment.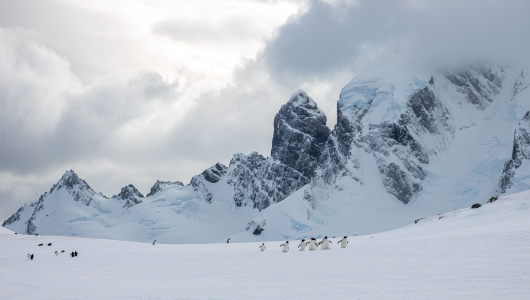 One of those moments happened right at the start of the season at Cuverville Island. We arrived at the landing site and only about a hundred Gentoo penguins were on land. The island was a pristine white with no footprints in the snow. As the day went on, the snow started falling and I realised that more penguins were coming ashore. Unknown to us, this was the day the thousands of penguins were coming back for the summer months. They wait for the snow to melt and start building their nests. The great migration of the south… truly a magnificent experience that no documentary can prepare you for and one I will never forget.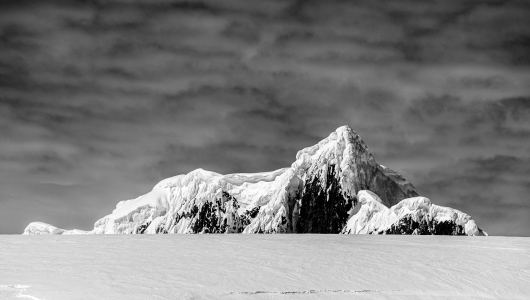 About photographer Werner Kruse:
Werner Kruse is a well-seasoned traveller and an experienced filmmaker, photographer and expedition guide.  He has worked on numerous international productions and produced travel documentaries, including wildlife and expedition documentaries in Africa.  His film, The Boy from the Wild, premiered at the Royal Geographic Society in London and is currently on the film festival circuit. After completing his studies he travelled extensively, making documentaries all over the world. He is currently based in Cape Town, South Africa, working on TV shows, documentaries, commercials and corporate productions. 
Werner is extremely passionate about conservation, particularly wildlife and the ocean and supports various environmental causes. His work depicting Gentoo penguins in Antarctica was featured by National Geographic, and his annual return to Antarctica remains a highlight for him.