Albatros Expeditions recognizes its responsibility to contribute positively to social, environmental and economic sustainable development in accordance with the UN Global Compact. We will comply with all applicable laws regarding human rights, environment and corruption, and apply internationally recognized principles when local law and regulation set lower standards.
Communication of Progress
COP AEX 2019.pdf
People
Albatros Expeditions commits to avoiding the infringement on human rights and to addressing any adverse human rights impacts which Albatros Expeditions may cause directly or indirectly. Albatros Expeditions supports human rights through the spreading of knowledge about human rights and cultural diversity which promote understanding and peaceful coexistence. 
Planet
Albatros Expeditions commits to minimizing its negative environmental impact and contributing positively to environmental diversity and sustainability.
Profit
Albatros Expeditions commits to working against corruption in all its forms. Albatros Expeditions strives to maximize the economic benefit of its operations for locals at its destinations.
The above commitments are elaborated in our human rights, environmental and anti-corruption policies and further specified in our operational policies.
Albatros Expeditions will develop and improve its due diligence processes to identify, prevent and account for any adverse impacts on human rights, environment and anti-corruption directly linked to its operations.
Albatros Expeditions will consult with stakeholders who might be adversely affected by Albatros Expeditions operations and seek ways to engage in dialogue with local communities to identify and address any adverse effects of Albatros operations.
Albatros Expeditions expects its business relations to respect human rights, take a precautionary approach to the environment and to refrain from corruption, and will take measures to promote responsible practices throughout its value chain.
This policy will be communicated to all relevant stakeholders and all relevant employees will be trained in its contents. Complaints from stakeholders about breaches of this policy may be submitted to: contact@albatros-expeditions.com
Reports on the breach of this policy will be taken seriously and Albatros Expeditions will investigate and resolve any reported grievances. The CEO is responsible for the overseeing of the effective implementation of this policy on all three bottom lines across all operations owned or managed by Albatros Expeditions.Gorm Pedersen, Managing Director.
Antarctic region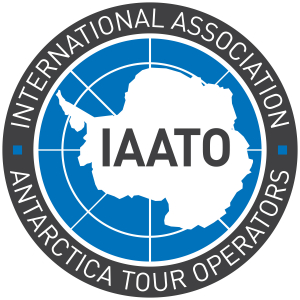 IAATO
A member organization founded in 1991 to advocate and promote the practice of safe and environmentally responsible private-sector travel to the Antarctic, Albatros Expeditions is proud to be an active member of this organization and to work together with the fellow members to ensure sustainable tourism to Antarctica.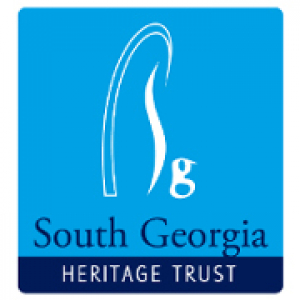 The South Georgia Heritage Trust (SGHT)
In an effort to reverse the ecological destruction caused by sealers and whalers through centuries, The South Georgia Heritage Trust (SGHT) aims to work with all who wish to preserve the island's natural and historical heritage for future generations – Albatros Expeditions collaborates with SGHT to assist efforts of preserving the historical heritage of South Georgia, and increase international awareness of the island.
Read more
Learn more about South Georgia Heritage Trust on their website: https://www.sght.org/
Project presentation of our collaboration: 
2019 report:
2018 report:
Arctic region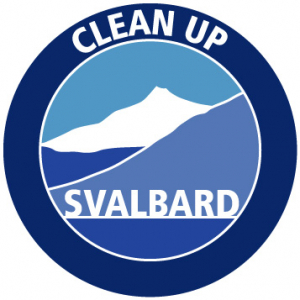 Clean up Svalbard
To overcome the growing problem of sea transported garbage in the Arctic, which has a significant negative impact on the wildlife, Albatros Expeditions is part of the joint initiative 'Clean Up Svalbard', together with other AECO members and local organizations. It is an initiative that aims to remove the waste from the beaches in Svalbard every summer through dedicated cleanup trips.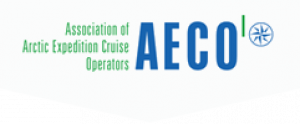 AECO
Albatros Expeditions supports and collaborates with AECO (Association of Arctic Expedition Cruise Operators), an international association for cruise ship expeditions in the Arctic. AECO is committed to strengthening responsible, environmentally friendly and safe tourism in the Arctic and strives to set the highest possible operational standards. In addition to the membership fee, our support to AECO extends with each guest Albatros sends to the Arctic. SeeAECO's film about responsible tourism in the Arctic by visiting their website.
Read more
Learn more about AECO and its members on the website: www.aeco.no/
Global programs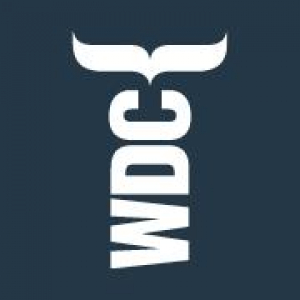 Whale and Dolphin Conservation
WDC funds vital research and conservation projects across the globe, working with the local communities to protect whales and dolphins in the places they live. Their main goals are ending captivity, stopping whaling, creating healthy seas and preventing deaths in nets. At Albatros Expeditions, we raise money on our Arctic auctions to help protect these wonderful creatures and their natural habitat.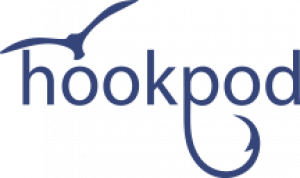 Hookpod
One of the biggest threats faced by the albatross and other sea birds are longline fishing hooks, set into the water with fishing bait which they try to grab, getting dragged under and drowned. The solution provided by Hookpod covers reusable baited hooks and stops birds from getting caught in them. An effective, economic and easy-to-use way to protect seabirds and sea turtles.
During our Antarctic seasons, we raise money on every Antarctic voyage via auctions, which are donated to this organization at the end of the season to sponsor a fishing vessel with Hookpods and an observer.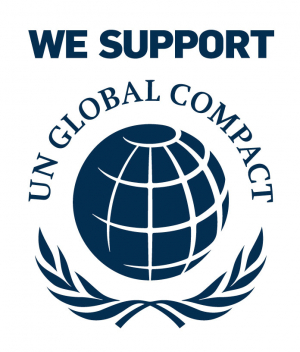 UNITED NATION GLOBAL COMPACT (UNGC)
The UN Global Compact (UNGC) is a strategic political initiative. Albatros Expeditions has undertaken to adapt its operation and strategy to the UN's 10 universally accepted principles in human rights, environment and anti-corruption. Albatros Expeditions submits a report to UNGC annually, describing our work within the 10 principles. The report must be updated and approved each year.